"Nobody who ever gave his best regretted it." - George Halas
"We're going to win Sunday. I guarantee it." - Joe Namath
"Pro football is like nuclear warfare. There are no winners, only survivors." - Frank Gifford
"Some people think football is a matter of life and death. I assure you, it's much more serious than that." - Bill Shankly
"If you build it, he will come." - Field of Dreams
GREATEST HISTORICAL TEAMS MOD
Version 1.5 released on 07/06/2015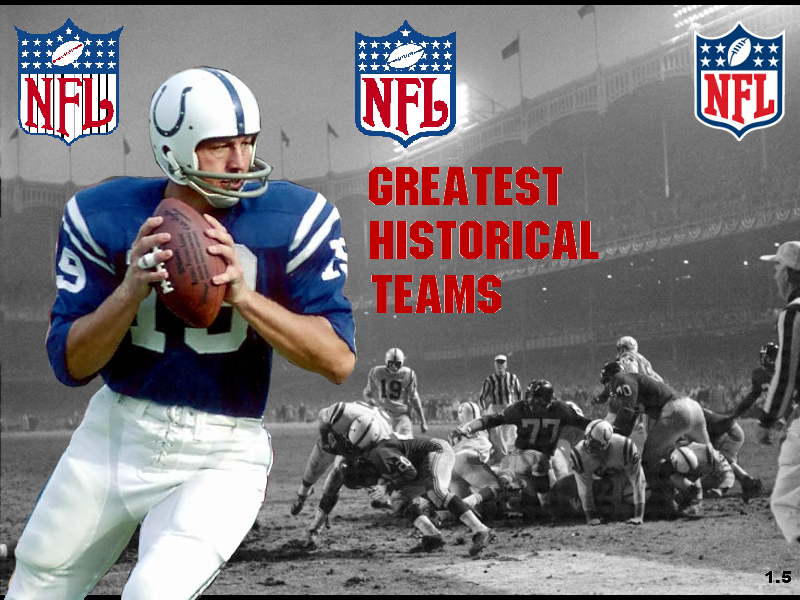 Mod Features:
-293 team collection of some of the greatest NFL teams of all time (a compilation of various community rosters)
-7,064 unique portraits
-Historically accurate team logos.
-Near historically accurate field art (end zones, midfield logo)
-Historically accurate team uniforms (created by FF team and Bayouboy)
What's new in version 1.5:
DOWNLOAD VERSION 1.5 HERE:
http://www.mediafire.com/download/qn98m ... /GHT1_5.7z
The Team:
Guamyankee - Coordinator/Portraits/Roster
mee - Logos, Field Art, Logo slivers
NickyJ - Portrait conversion
Future Versions:
Known Issues:***Critical Issue: 2005 Tampa Bay Buccaneers roster is messed up. New .ros file coming soon***
Special Thanks to:
mee, NickyJ, Revanfan, the FF team, Bayouboy, Austinmario, Ehlomint, and the countless others who helped along the way.